Bible Study Lesson Downloads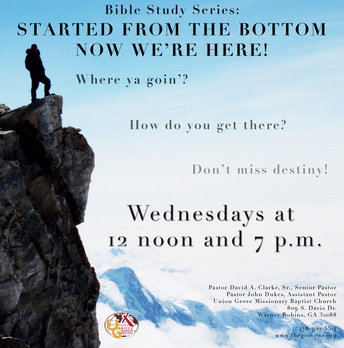 Want to study God's Word with us? Here are Pastor Clarke's lessons available for download so you can catch what you may have missed in Bible study. He is currently teaching a series on the book of Exodus entitled "Started From the Bottom Now We're Here!". Move from where you are so you can find yourself at the next level! Live with a sense of direction! Be intentional! God has a plan for your life! You should have one, too

Access free downloadable handouts and audio files below.

Bible study is held every Wednesday afternoon at 12 noon and 7:00 p.m. and Sunday evenings at 6:00 p.m. There are various classes for a range of ages. Feel free to join us for a feast on God's Word!


---
Overview of the Book of Exodus

An overview of the book of Exodus is available below. This is the handout provided for the participants on the first night of class. Download the file with footnotes for your personal study.
---
Lesson 1-Where Should We Be Going?

Pastor Clarke wrestles with the question, "Where are you going?" and then answers the question with a follow up question, "Where should you be going?" Live with a sense of direction that glorifies God and find yourself abiding in places ordained of Him. There is no handout accompanying this teaching. The audio file is below. Enjoy!
---
Lesson 2 & 3 - You Are Here

One of the highest priorities for anyone determined to ascend to new levels is to accurately assess where they are. Pastor Clarke shares insights from chapter one of Exodus to assist God's people with articulating what's awesome and awful about their current situation. Join in the study with the handout and audio recording available below. Be encouraged!
---
From the Bottom to the Top Worksheet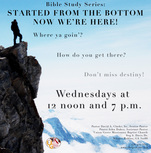 To help us commit to improving at least one area of our lives, Pastor Clarke has devised a worksheet to target what we will work on as we journey through Exodus. If you write your goals down you're more likely to reach them. Download the From the Bottom to the Top Worksheet and watch the Lord do exceeding abundantly above all you could ever ask or think!
---
---
Leadership Development Downloads!
We had an awesome Leadership Conference from October 11-13th. One of our guest speakers, Elder Charles Reynolds has graciously made his power point presentation available for download. If you would like the accompanying compact disc or the entire set, please contact the church office at 478-922-5514. Enjoy!
leader_development_in_the_local_church_by_elder_charles_reynolds.pdf
File Size:
2693 kb
File Type:
pdf
Download File
---
Other Great Things Happening in UGMBC Teaching Ministry
Stay tuned for photos and information regarding the wonderful things happening in the Grove Zone's Teaching Ministry. We'll share insights from PLACE Ministry, Master Life, and New Member's Orientation classes soon.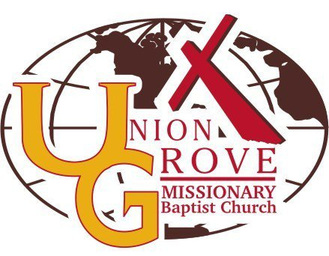 ---